Folx - how to download multiple files at once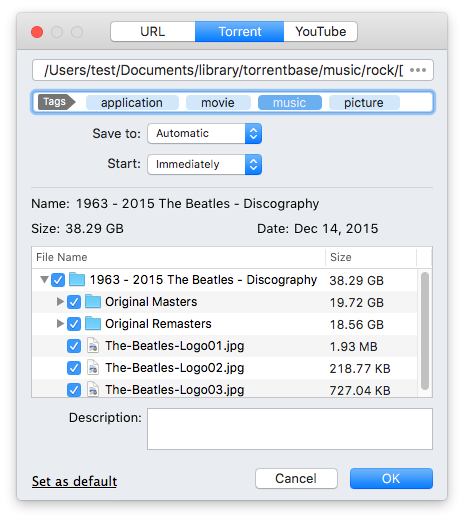 Have you already tried Folx - free download manager and a fantastic torrent client for Mac OS? If you already know the app then you are probably a fan just like we are! Did you know that additionally to all downloading, management and P2P possibilities, Folx allows you to download multiple files from website in one go?
Folx is developed by Eltima Software - a company with rich experience in various IT branches - and not only has it been regularly updated and improved since day one, but also the customer service is pretty good speed and quality, not that you even have to care when using a free Internet download manager for your multiple downloads.
So, what do you need to do to download multiple files from a website?
First off, download Folx from its official webpage, e.g. this one and install it on your Mac. The latest version of Folx requires Mac OS 10.9 or later.
Once you opened the app follow these steps to download multiple files at once:
If a website you are using has download links listed conveniently together, you can highlight the links you are going to save files from, right-click the selected area and choose "Download Selected With Folx".
If the links are on various websites, you can copy them and paste into a text editor (e.g. TextEdit), then highlight the list you created and click "Download with Folx" from the menu (i.e.: TextEdit –> Services –> Download with Folx). To enable this option in the menu go to TextEdit –> Services –> Services Preferences –> Text –> Download With Folx. Note: each link has to be in a separate line.
You can also highlight the list of links and click cmd+C on your keyboard to copy them to the clipboard. Then open Folx app and when ready to paste click cmd+V.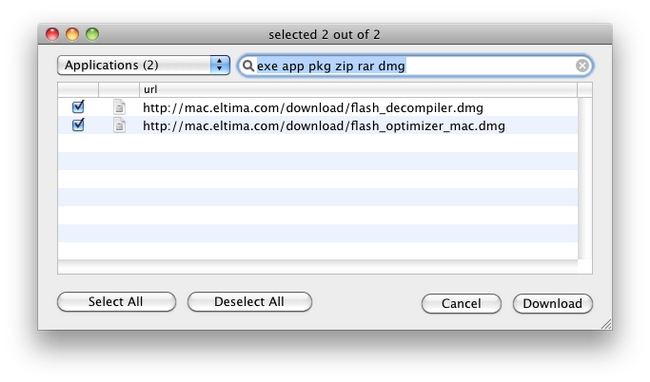 Tick the boxes next to files you want to download and click the "Download" button.
You can go ahead and start your downloads from there by clicking "Add Task" or you can use Folx's "Edit task" window before you proceed. You can add tags, change destination folder, etc.
Now you can see that Folx does allow multiple downloads and offers a variety of customization options for them. If you are still asking yourself a question: "Do multiple downloads slow down my computer?" we are sure that once you try Folx the answer will be "No!".
Folx
Requirements: OS X 10.9+ ,
36.87MB
free space
Version
5.24.13966
(
3 Dec, 2020
)
Release notes
Category:
UtilitiesApplication