Folx - free Internet download manager for your browser on Mac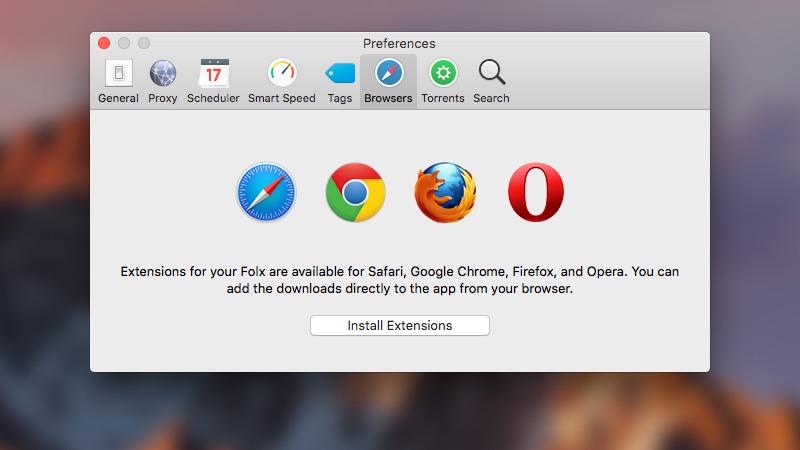 Integrate Folx with any of your favorite browsers
In our tech-driven world we don't even notice how much we download from Internet every day, every hour even. Smaller files can be easily downloaded directly through browser, and saved on Mac.
In this article we'll talk about the benefits of third-party applications that can download from Internet fast and easily no matter how large the files are. Such apps also help with smart file management and organization.
For example, Folx - this free download manager for macOS offers excellent download management capabilities, has lots of flexible settings and its own tagging system for easy location of any downloaded content.
Folx can be the perfect Firefox download manager extension for Mac. This download manager also has Safari extension for Mac. Also Folx works perfectly well with Opera and Chrome by integrating with any of these browsers via its plugin.
So here's why Folx add-on is so great:
Folx can catch and resume all downloads you are about to start or only specific file types. You can easily customize this automatic option in Folx's preferences.
It is very easy to integrate Folx in your browser's context menu, where you will see three options you can choose from (first two options apply to multiple downloads Mac):
download all;
download selected;
download with Folx.
Here are the integration steps:
Download Folx, open app and then go to its menu - > Preferences tab.
In the window that opens select Browsers and click Install Extensions. New browser window will open.
When using Folx as download manager for Opera on Mac, or for Chrome, or Firefox you will be redirected to an appropriate Store: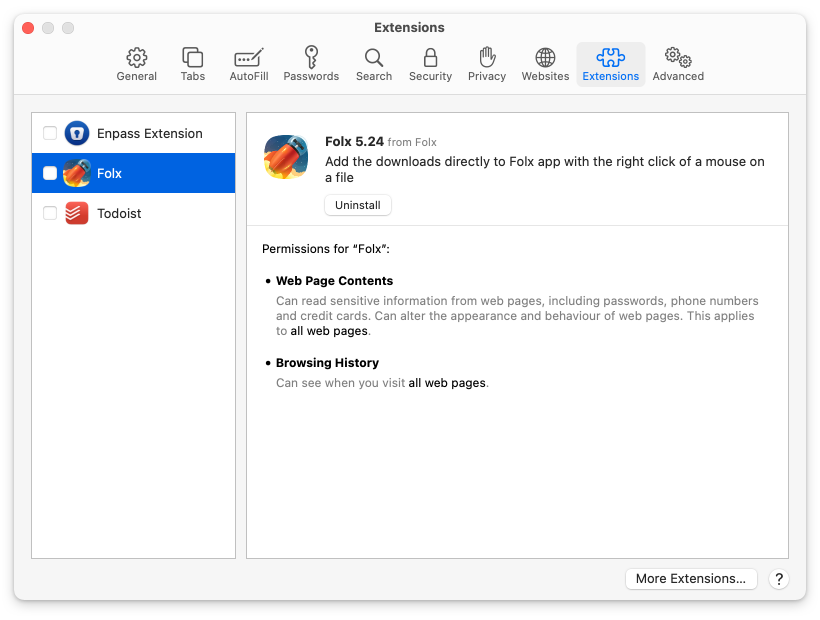 Folx
Requirements: macOS 10.12+ ,
17.89MB
free space
Version
5.27.13991
(
5 Oct, 2022
)
Release notes
Category:
Utilities