Best Ways to organize Downloads on Mac using Folx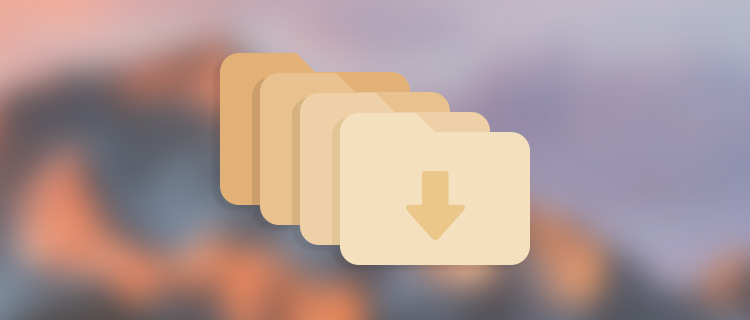 The Downloads folder on Mac is one place that all downloads usually go and a lot of times we don't get to do a cleanup and organize the contents to appropriate destinations. If it is bugging you, let Folx organize your downloads! Folx is a highly customizable free download manager for macOS that will download files and save them to appropriate folders, just a perfect download organizer for Mac. Folx is so organized thanks to its unique system of sorting and keeping
the downloaded content.
There are several easy ways for Folx to organize your downloads.
You can assign any number of tags to your downloads according to their content. This way the downloads will be sorted in Tags panel of the manager.
For quick tag assignment go to the main window of Folx and click "+" to add new download task. Choose the download type you want to add: URL, Torrent or YouTube link, assign any tag or multiple and customize the download options
if needed.
In the main menu open Folx → Preferences → Tags. There you can create and manage tags and choose the folders for files with different tags. To create a new tag or delete an unused one, use + and − buttons in the lower left corner of
the app window.
Most probably the majority of the downloads on your computer fall into one of the following categories: movies, music, applications, pictures. And you can add any unique categories to this list, as many as you want.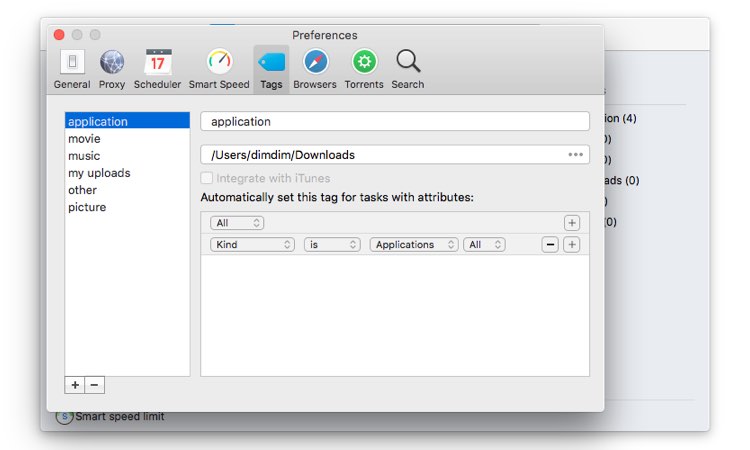 When you click a tag you will see other files tagged with it. Even if you forget the name of a file you downloaded a long time ago, the tags will help you find it easily.
With Folx tags music and video files can automatically go to Music (former iTunes) playlists coordinated with tags assigned.
All downloads you do in Folx can be sorted by priority, date, name, size and by their current status: downloading, paused, scheduled, finished and torrent search. Doesn't matter if you want to sort downloads by date on Mac, or sort downloads by name on Mac it is all really easy to do with Folx!
Folx
Requirements: OS X 10.9+ ,
36.87MB
free space
Version
5.24.13966
(
3 Dec, 2020
)
Release notes
Category:
UtilitiesApplication